Things to do this October in the Niagara Region
Saturday, October 5th
Enjoy a beautiful day on St. Catharines' own Henley Island at Cicada Music & Arts Festival, featuring live music, local food, craft beer and local artisans.
Daily in October
Hike one of Niagara's many parks, including the world famous Niagara Glen Gorge, Ball's Falls, Short Hills Provincial Park and more.
Saturday, October 5th – Sunday, October 6th
An all-inclusive touring pairing tasting pass at four Niagara wineries.
 

 

 

View this post on Instagram

 

 
Saturday, October 5th & Thursday October 10th
Enjoy local produce and live music during the final weeks of the Niagara-on-the-Lake farmers market (Oct 5th) and the Pelham Supper Market (Oct 10th). But don't worry, Niagara has a number of year round markets in St.Catharines, Port Colborne, Welland and more. View Niagara Farmers Markets.
Daily in October
Enjoy a relaxed Fall cycle through wine country. Wineries remain open throughout the month of October.
Various Dates in October
Enjoy an intimate concert at the First Ontario Performing Arts Centre in St. Catharines. Highlights include:
October 9th – Sloan
October 21st – Bruce Cockburn
October 24th – Max Weinberg's Jukebox
Friday, October 11th – Monday, October 14th
Two of Niagara's largest markets of the year take place in Twenty Valley. Balls Falls 45th Annual Thanksgiving Market and Vineland Thanksgiving ARTfest
 

 

 

View this post on Instagram

 

 
Sunday, October 13th
Enjoy locally produced products at the inaugural Taste of St.Catharines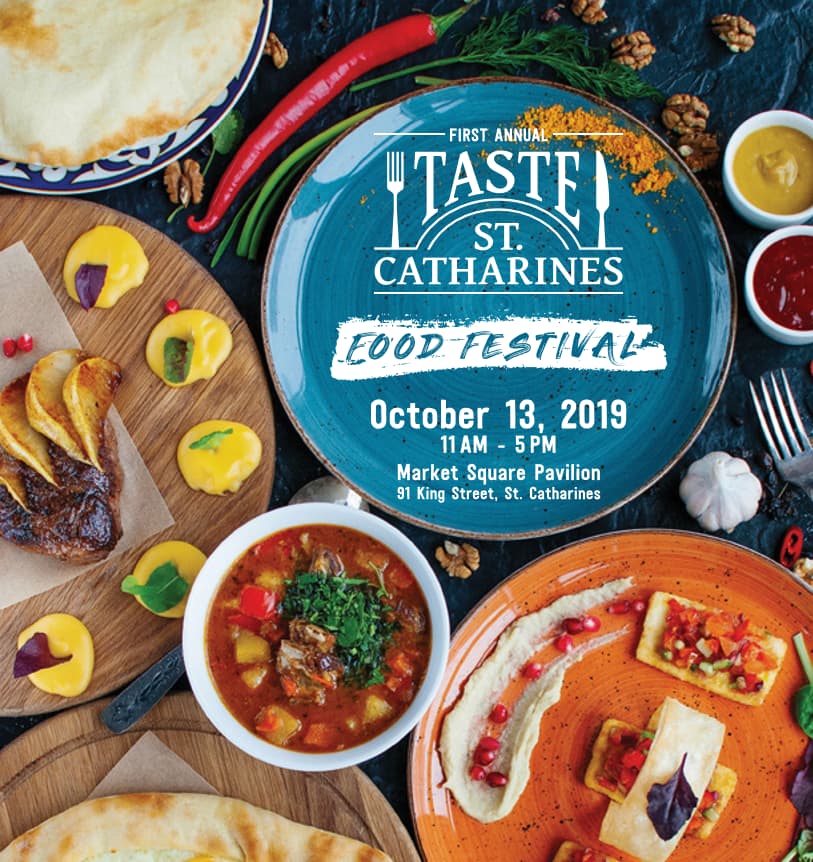 Daily in October
Get up close and personal on Hornblower Niagara Cruises. Get #IntheMist throughout the month of October.
Sunday, October 20th
Run the original North American cross border marathon, The Niagara Falls International Marathon. Start in Buffalo, NY and end at the Brink of Niagara Falls. Additional Canada only distances include 5K, 10K and a Half Marathon.
Daily in October – Niagara Ale Trail
Enjoy seasonal, including Pumpkin Beers, throughout the Niagara Ale Trail
Saturday, October 26th
Ontario Heritage Trust and Niagara Parks present your doorway to an unforgettable Ontario landmark: a behind-the-scenes tour of the awe-inspiring Canadian Niagara Power Generating Station. Reserve your free tickets today
Thursday, October 31st
Halloween in Niagara. Celebrate throughout the region, and view the orange illumination at Niagara Falls.