RiverBrink Art Museum is excited to host the RiverBrink Art Sale: Fundraiser in support of Exhibitions and Programs at RiverBrink Art Museum. Don't fret! This doesn't mean we are selling off our collection, but what it does mean is that you will be able to purchase a variety of artwork donated by community members and local artists with the proceeds benefiting RiverBrink!
Have you been looking for that perfect piece of artwork? Join us for an exclusive sale and opening reception and have the first pick of the work for sale at the opening reception while you enjoy delicious appetizers prepared by Treadwell Cuisine paired with Reif Estate wines and music by Peter Shea in support of exhibitions and programs at RiverBrink Art Museum. Only a limited number of tickets will be sold, available now for $50! Presenting Sponsors Paul & Valerie Hancock. Food, wine, music, art…how indulgent!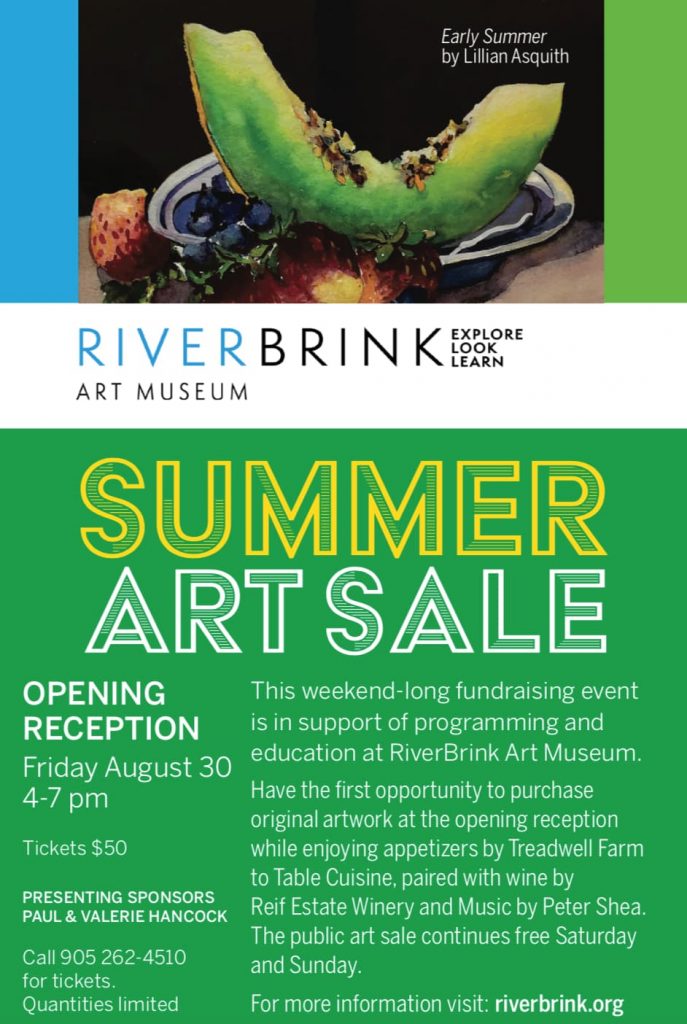 The art sale will be open to the public with free admission on Saturday August 31st and Sunday September 1 from 11 a.m. – 4 p.m.
To purchase tickets to the opening reception contact RiverBrink at 905-262-4510 or by email at [email protected]