June 8th marks a very special day for wine lovers across the globe—the National Day of Rosé. What better way to pay homage to this perfectly pink drink than to bring an extended two-day celebration to one of Canada's top wine regions, Niagara-on-the-Lake.
On June 7th and 8th join Booking.com and Tourism Niagara for a true celebration of wine at the renowned Niagara-on-the-Lake winery and recipient of Wine Align's "Best Performing Small Winery of 2018" award, Two Sisters Vineyards.
Celebrate National Rosé Day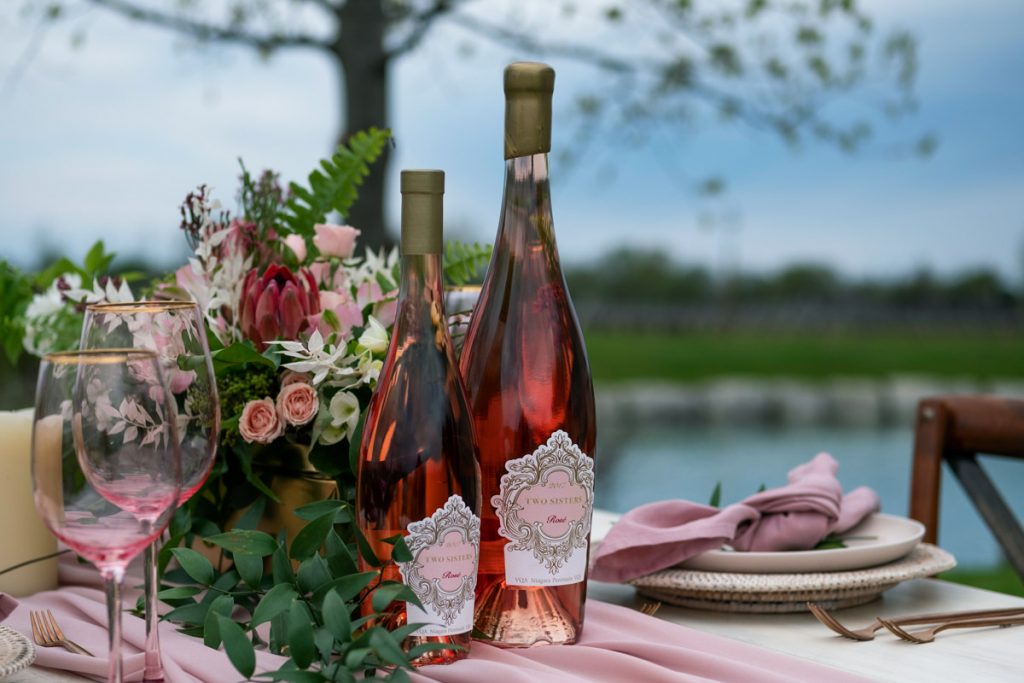 Here guests can treat themselves to an afternoon of wine tours and tastings, a delicious meal at Two Sisters Vineyards' on-site restaurant Kitchen 76, voted one of OpenTable's "Top 100 Restaurants in Canada," and a complimentary musical performance by Niagara's very own Sandy Vine And The Midnights on Friday, June 7 at 12:00PM and 9:15PM, than again on Saturday at 9:15PM to keep the celebration going.
To celebrate this special event, Two Sisters Vineyards will be offering an exclusive promotion on June 7, and June 8:
Buy 5 bottles of rosé, get one free
Learn more about Two Sisters Vineyards